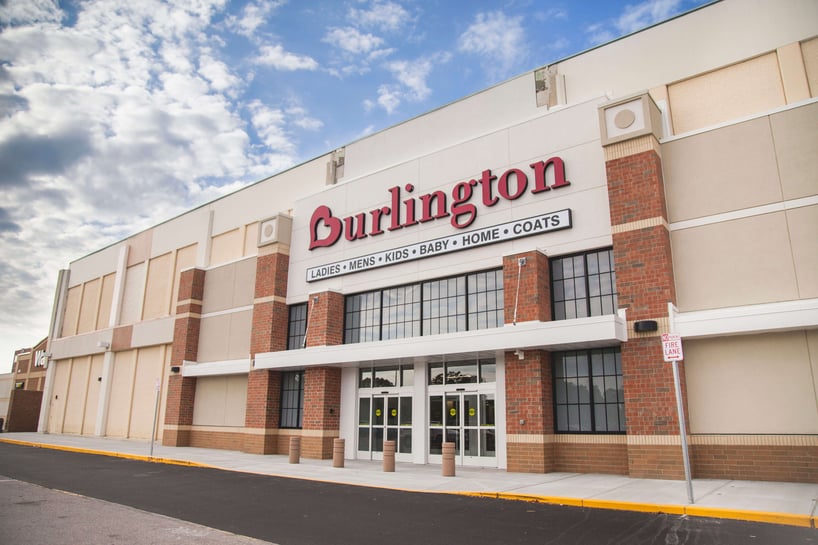 You know your project is a success when the Electrician sends the Project Superintendent a text on the last day that reads "I can't believe this is our last day on site. Cry emoji. Cry emoji. Cry emoji." The electrician is not alone when it comes to sentimental feelings surrounding the RI Mall redevelopment project. What made this 8 month, 252,000 SF renovation so special?
That was the question posed to New England Construction, Project Manager, Nichole Henderson and Project Engineer, Suzette Joseph. Both were quick to identify their top two contributing factors.


Assemble the Right Team.
Preconstruction - For RI Mall the right team was born at pre-construction. MCB Real Estate out of Baltimore, MD and Acadia Realty Trust of NY saw the value of involving all consultants early on. Spending the extra time on preconstruction helped align project expectations and expedite the project as a whole. Phase Zero Design and DiPrete Engineering worked collaboratively with New England Construction to design, develop and accurately budget conceptual plans. The team focused on value engineering, cost certainty, scheduling and site logistics.
Preconstruction services is the best strategy to apply to change order risk. Retail construction is dynamic and the team had to be nimble and allocate resources to support the clients throughout tenant lease negotiations. David Frederick, Managing Partner at the Mall client MCB Realty, had this to say about their experience with our team and pre-construction process:
"NEC is a team of effective communicators. Senior leadership is actively involved on every job. It has been a pleasure working with their staff from top to bottom. They are fair, cost conscious, timely and well-organized. Retail is dynamic and it's been my experience that NEC understands the nuances in this industry. We have utilized their pre-construction services and appreciate the accuracy of their conceptual estimating."
Subcontractor Scope Review - All bids were reviewed for qualifications and completeness. All scope review was conducted with in person interviews. The New England Construction project team (VP Operations, Project Manager, Project Engineer, Superintendent, and Assistant Superintendent) sat with all qualified bidders for each trade. After scoping every trade multiple times, every member of the NEC team knew all scopes of work forward and backward. The meeting minutes from the scope review meetings were attached to each subcontractor contract. Confident decisions were made to partner with all local area subcontractors including a mix of both union and open shop companies. The local relationships were key as many of the subcontractors had a history of working with local government and utility authorities, NEC and with each other.


Communication.
Build Relationships - Site Superintendent, Anthony D'Antuono held site meetings daily. Every worker on site knew what area of the mall each trade would be working in on any given day. Monthly client finance meetings were also held on site. The NEC finance department would meet to personally go over the requisition with the client. NEC regularly sought out local authorities to weigh in on complicated demolition and fire watch precautions. Greg Washburn of SiteCon says "At RI Mall we kicked it old school." He went on to describe an atmosphere where challenges were uncovered and resolved in person around a table in the job site trailer. Face to face communication is the most efficient way to generate quick turnarounds and build a solution oriented team. This level of direct and transparent communication formed in the field increased speed to market. The client was presented with challenges and recommended solutions at the same time.
Technology - Electronic communication is great for storing, distributing and accessing current real-time information. Plan Grid was utilized to upload all drawings. This was a central site kept current and updated with RFI's, submittals and ultimately open close out items. Rolling completion lists were kept on site. Out of town clients relied on Raken for daily project reporting including trades on site and photos.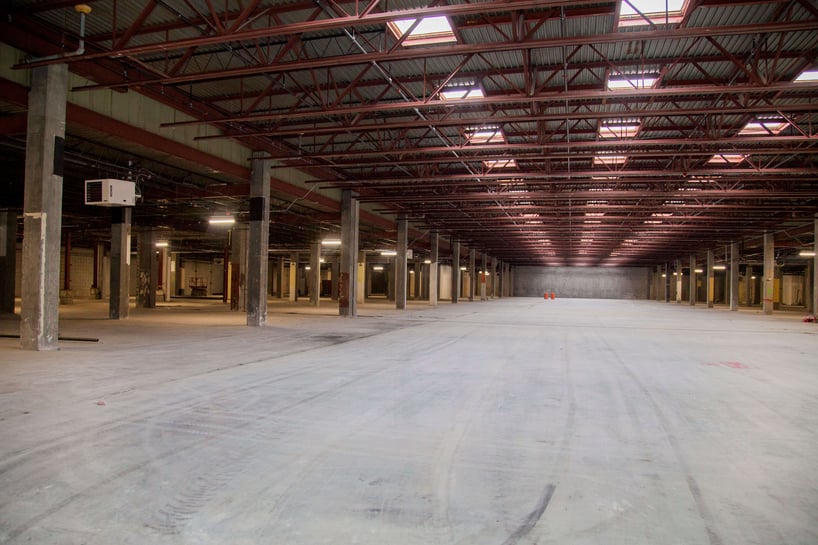 After an 8 month renovation, it's time to remove RI Mall from the popular website deadmalls.com. A grand opening for the first new tenant, Burlington Coat Factory will be held on 9/16/16.

Interested in partnering with NEC for your next project? Request a call with our team today.