Constructing and renovating active retail and commercial buildings is no easy task. The contractors, owners, architects, and tenants involved all need to be conscious of each other's timeline, operations, and, most importantly, the safety of everyone who inhabits the space. Active shopping centers and commercial buildings can have a variety of different types of tenants such as retail, gyms, restaurants, and offices that must maintain "business-as-usual" during construction; however, for the contractors involved, business can be anything but usual.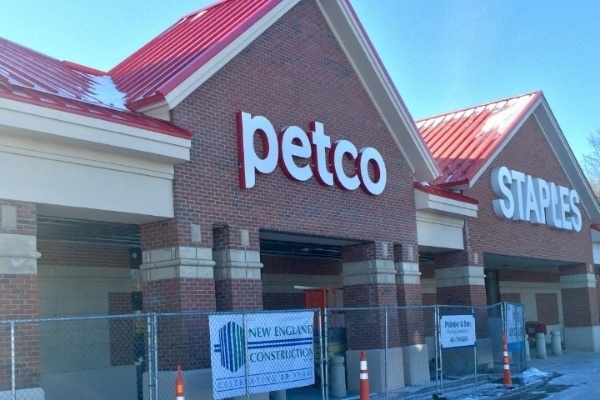 The following outlines how to "be a good neighbor" when you are developing within an active retail or commercial setting.
Safety
When an active retail construction project is underway, it is absolutely crucial that you have a site-specific safety plan for shoppers, employees, contractors, and everyone else who inhabits the space. Safety extends beyond adherence to OSHA and other regulatory or governing bodies, and must lie in the bloodline of the company and the company's culture. This is even more important when building in active shopping environments due to the introduction of untrained patrons and employees that are visiting the neighboring establishments.
In addition to safety being ingrained in our culture here at NEC, we also partner with the premier construction safety firm, Contractors Risk Management, Inc. (CRM), to ensure our job sites are as safe as possible for everyone involved. CRM makes surprise visits on site to make sure there are absolutely no safety hazards.
Communication
Communication is important on any job site, but in an active shopping center it is paramount. The communication link between contractors, landlords, and tenants in active shopping centers needs to be fluid and continuous: over-communicating is better than under-communicating. This goes for good and bad news, as bad news doesn't get better with age.
Here at NEC, we use Raken to keep all the necessary parties updated through pictures of the progress, weather reports, the ability to track the trade man hours, and much more. This communication ensures that there are no surprises to anyone and can help teams resolve issues faster and build trust through transparency.

Anticipating changes will mitigate risks and expedite the progress. For instance, subcontractors can change orders, shut down power, update signage, or reassess site logistics if the team is communicating effectively, in real time.
Scheduling
Comprehensive, yet clear scheduling is imperative for success with retail construction projects, especially in an active setting. Everyone's goal is to complete the project in the shortest amount of time and the smallest amount of downtime, and in turn, disrupt the "business as usual" as little as possible. So, minimizing closures and any detours throughout the project is key. If the work is not completed on schedule, the landlord has to liquidate the damages, which can be financially burdening as each day has a high price tag. And, the tenant loses business if the project runs over, especially if they'd advertised the planned opening date.
It's vital that your partner irons out the project plan ahead of time by maintaining open communication, estimating operations, and doing everything in their power to prevent extended deadlines. That could mean working longer days and weekends, covering extra costs, expediting equipment or materials, or regularly meeting to improve the operating procedures.
To learn how NEC successfully ensures "business as usual" when working in an active shopping center, check out our case study below featuring Acadia Realty Trust's White City Shopping Center.