The best construction safety managers are made from persons that have field experience, an eye for detail, and a passion for creating and maintaining a culture centered around safety. This role is a natural fit for Joe. He will draw on his experience in anticipating and managing the risks associated with leading large projects. We have full confidence in his ability to identify and address the potential safety risks that may be associated with a given project. Early on in his career, Joe followed in his father's footsteps and knew he always wanted to be in the construction industry. Joe received his Bachelor of Science degree in Civil and Environmental Engineering from UMass Dartmouth and entered the construction industry in 2014.
We are thrilled to have Joe step into this role since he's already a big piece of our culture and family! The goals for Joe and our company are already in alignment, which will make a recipe for success! Having worked with many of us already, Joe is not only a familiar face, but we also trust that he's here to help. As he digs into projects, we trust that Joe will collaborate with our project teams to identify and plan for as many risk hazards as possible. When unforeseen circumstances occur, Joe will work with our project teams to produce a plan to mitigate that risk and keep the project moving as quickly and as safely as possible. CRM has been a great resource to NEC, and it will continue to be utilized in a similar capacity. Joe will work closely with CRM and lead our safety communication and training program.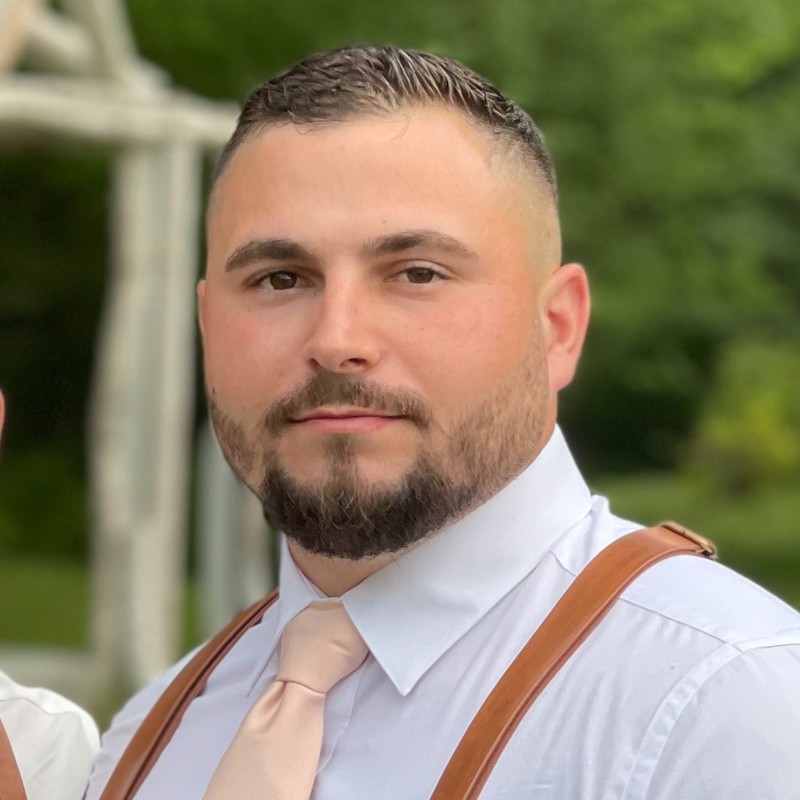 "The reason I decided to leave the role of superintendent and take on a role as our safety manager was pretty simple. To make an impact on our company and our industry. I have always wanted to be in construction for as long as I can remember. Some of my earliest memories were Christmas with my family and receiving construction toys as early as 3 years old. I knew I was going to be in the industry, I just was unsure of the role I would play.
Being in field operations was a way for me to learn the ins and outs of construction, while at the same time, being a part of the success of the project. This was the reason I chose the route to become a superintendent. However, the way I viewed success on a project shifted instantly when I lost my father to an accident on a construction project. I ultimately learned the success of the project is most importantly about sending everyone home at the end of the day. Projects come and projects go. Some projects finish early, and some projects finish late. Some projects make a lot of money for the company, and some don't.
At the end of the day, I want to help be a part of the reason there will always be another job to go to. I want to help educate our workers and those that work in the industry on how to work safely. I want to help be a part of the reason there is someone smiling at the door as our men and women go home after a long workday." - Joe Teixeira.
In addition, Joe will be working with preconstruction teams to start the safety conversation early in our project approach and site logistics plans. This is just another example of how having safety inhouse is extremely important and helpful!
We
could not be more excited for Joe and for NEC to take an earlier and better-focused look at safety. Please welcome and support Joe as he makes the transition to his new role. Congrats, Joe!