Well, it's finally junior year and we are approaching the finish line of the summer. Only a couple more weeks left to learn all I can and help as much as I can. My constantly changing duties at New England Construction continue to be my summer theme.
I started the summer on just Dick's Sporting Goods, then got split up in multiple projects and now I am on Moses Brown School Y Lab and Moses Brown School SquashBusters Squash Courts. We have had some recent staffing changes, so I was given the chance to step up and take on new responsibilities. On top of the staffing change I mentioned, August is a big vacation time! We had several people leaving on vacation so we had office and field staff spread across several projects to ensure no interruption in our services. I was moving in between Moses Brown and the office multiple times in a span of two weeks.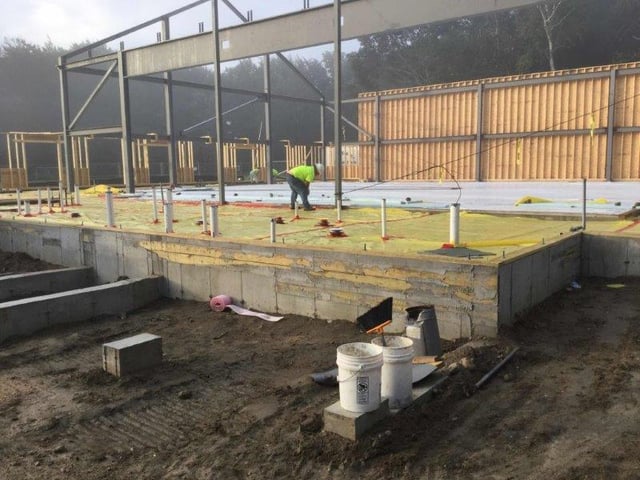 We are on a serious time crunch for the Y Lab because school is starting in just a couple of weeks. I can definitely say I handled all of my challenges and somehow managed to not burn the place to the ground. Next week I will be assisting with the Squash Courts which is going to be different because prior to 2 weeks ago, I had never seen the school before. Now I feel like I am going to the school. For a job that I thought was going to be small with only about 10 – 12 guys on site at all times I have to say it gets pretty hectic. Watching guys board the ceiling with a double layer of drywall and having to cut it out around the threaded rod is something to watch. It's tedious work, but while they're doing that you might have framers framing a wall or installing blocking right next to them. I think it feels so hectic because the space we are working in is about 1/100 of the size of the Dick's space that I started in. I was so used to seeing 40 subs all spread among this large open space and now I saw the same 10 guys every day in a confined area.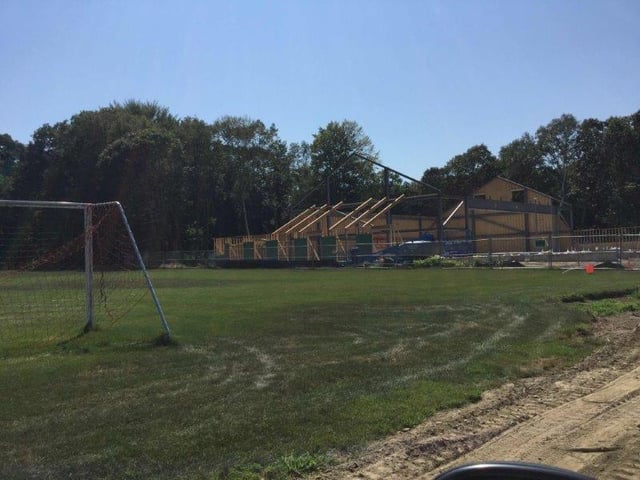 I still have yet to really focus on the SquashBusters job site but that willl be changing soon. Later this week we will be meeting to understand what we need to know for next week to keep all of our goals on track. The most pressing challenge to sort out sounds like having to move the trailer back a couple of feet from the curb. Should be interesting moving a huge trailer full of things onto a heap of grass in a safe and efficient manner.
As I go on with the rest of my junior year, I look forward to my senior year and what it may entail in the last couple weeks here before I return to Farmland, MA for my real senior year at UMASS.