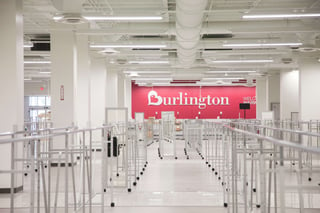 Candid, professional feedback is critical to professional growth. Upon project completion, we often host a "Lessons Learned" meeting with our clients. We celebrate successes and identify challenges and areas for improvement. At NEC, we've recently started conducting the same meetings with subcontractors. What about the extended team that contributed to project successes and challenges?
Here's what we learned over lunch with Greg Washburn, Project Manager and Health and Safety Coordinator for Sitecon Corporation. Sitecon was the first subcontractor mobilized on the RI Mall redevelopment and remained on site for nearly all 8 months. Sitecon handles environmental remediation, demolition, trucking, specialized rigging, and C&D Recycling.


Resources and Staffing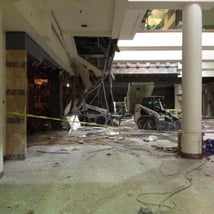 From demolition to final cleaning, Sitecon produced a team to efficiently support this large project. Per Greg, "Adequately staffing a project can make or break a job." Sitecon assigned experienced Foreman, Bobby Linehan to lead as many as 40 employees on site at a time. All Sitecon employees go through an extensive screening and onboarding. Sitecon came on site during pre-construction. For multiple days, the team walked the site with NEC accessing existing conditions and building an efficient schedule. Expectations and deliverables were set in the field and communicated to the back office. While the workload onsite was significant, the dedicated support of the office staff in preparing and documenting all required paperwork helped eliminate any delays.


Site Safety and Logistics

"Safety is paramount. Period." A safe and successful demolition project requires specialized equipment, techniques and work practices. In addition to their own in-house safety programs, Sitecon and NEC both utilize Contractors Risk Management for additional support. CRM conducted onsite inspections and safety audits and were an integral part of the successful crane removal of the cooling towers on site.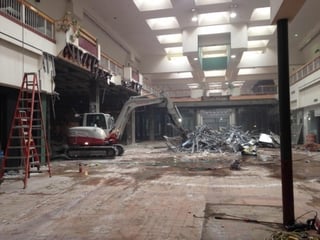 "NEC conducted weekly goal meetings and daily trade meetings on site. These meetings helped build relationships between all the trades. To operate a safe jobsite, everyone involved needs to understand and recognize what zones are active. Air quality is another factor. RI Mall still had three anchors open: Walmart, Kohls, and Sears. We monitored air quality and documented the testing on a daily basis."
The appropriate precautions led to 8 months of complaint-free construction. Together, the entire construction team practiced being a good neighbor.

Many thanks to the entire Sitecon team. Let's go find the "next RI Mall" project!

To learn more about our company and our processes, subscribe to our blog below.