To say that New England Construction is a family company is certainly an understatement. Our founders and owners want each employee to feel that they are a real part of the Sluter Family. And while this feeling is alive year round, it certainly manifests itself in several concrete ways during the winter holiday season.
This year our seasonal celebration included three major touchstone events:
Annual Toy Drive. We partner each December with the Boys & Girls Club of Warwick to participate in their toy drive. We set up a collection box in our break room with detailed lists of the items needed and encourage the entire team to take part in this wonderful charity event. This year I was personally excited to see a specific request for Star Wars toys!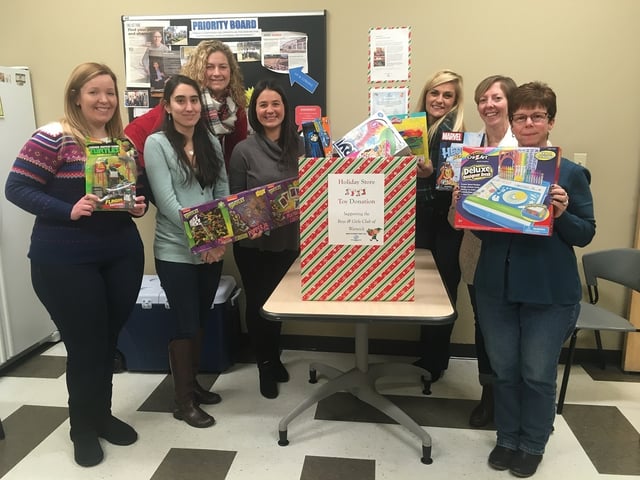 Our Holiday Party. The weekend before Christmas, we gathered with our spouses & partners at Cook & Brown Public House in Providence. We took over this fantastic dining spot for the evening sharing in their creative cocktails and farm to table cuisine. This was a chance for field and office staff to spend some off the clock time connecting, a true rariety! We had some surprises in store this year including the unveiling of our new company culture video, departmental superlatives and the introduction of the new Rose V. Ovoian Team Player Award. This award, named after NEC's very first employee and the late mother of one of our founders, Marge Sluter, was presented to the NEC team member who best embodied Rose's spirit of commitment in 2016, Senior Staff Accountant Kristen Potter! We look forward to the tradition of this award growing in years to come.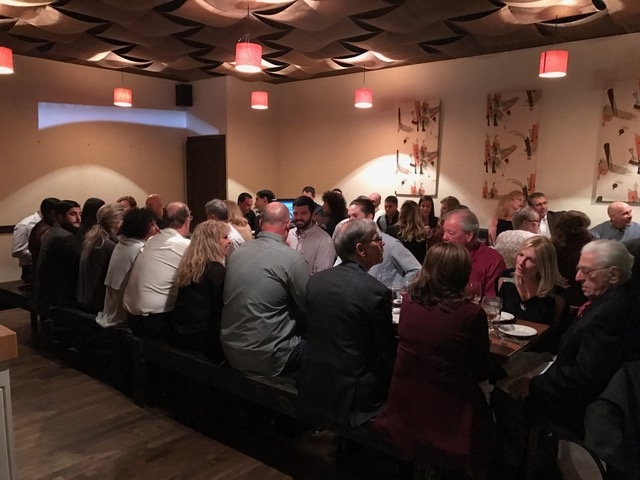 NEC Holiday Brunch.

I know what you must be thinking, but yes, we kept the celebrating going one more time in the office the day we closed for the holiday weekend. Our conference room was transformed into the finest brunch spot in town as we gathered in our Ugly Sweaters to watch our President, Matt Sluter, cook up some tasty egg sandwiches and his signature Vanilla Bourbon pancakes. One more chance to wish each other well for the holidays and also congratulate each other on another solid year.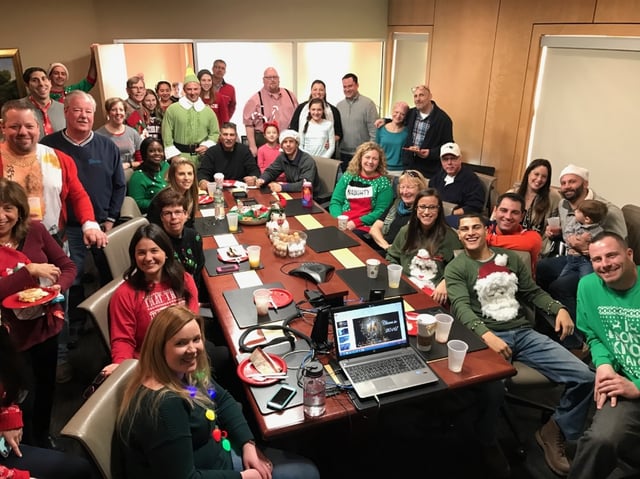 Coming together to give, and to celebrate are the essential elements of our family time. As I have often been told, we are a group that work's hard and play's hard as well. I think this truly comes to life during our winter traditions!