There are many tales told about the search for the perfect fit. Goldilocks was trying to find the bed that was just right. The Prince traveled the country side with a glass slipper in his hand looking for the foot of his true love, Cinderella. Much in the same way, a property or business owner is looking for the right General Contractor to complete their project. They cannot just put the names of all local GCs into a hat and pick one randomly, and achieve true success. They cannot just look at one factor, say bottom line bid cost or project resume, and know they have found "the one." And if you can believe it, General Contractors have to be just as vigilant in their search for the right clients. I know, I know. It sounds preposterous to think that a GC might pass up work or pass up money they are offered in pursuit of the right fit with a client but it is a tact that the most successful will surely employ. The idea here is that regardless of what side of the table you sit, there are going to be key factors that help you determine if you have found the proper business relationship to ensure the success of your project. What are those factors? New England Construction client and founding partner of the Peregrine Group LLC, Jordan Stone and NEC President, Matt Sluter were happy to share their perspectives on this topic.
The Client's Search
I asked Jordan what are the most important facets to consider when examining a General Contractor for hire. He identified four specific areas that he would identify and evaluate:
The Team. Who are they proposing to lead the project? Who is the Project Executive at the GC firm that will be overseeing the project from beginning to end? What experience do the Project Manager and Superintendent proposed bring to the table? Are this team's skills in line with the scope and scheduling of the project as prepared?
Financial Stability. Can the firm provide proof of their financial stability and necessary bonding ability in the current market? Looking at this factor is crucial for the success of long term projects.
Company Character and Value System. First and foremost can you get a clear understanding of these qualities from the company's proposal materials, collateral presentation, and in person discussions? Then it is important to ensure that their character lines up with that of the owner's group.
Past History and Recommendations. The general history of the GC firm will speak not only to their financial stability (as mentioned above) but will give you a big picture look at who you are getting into business with. Their transparency in providing a detailed work history and access to past project references will speak to their compatibility for the specific project at hand and their ability to work in partnership with the owner. References are a great way to determine if the firm's proposed style and communication channels have been successful in real world situations.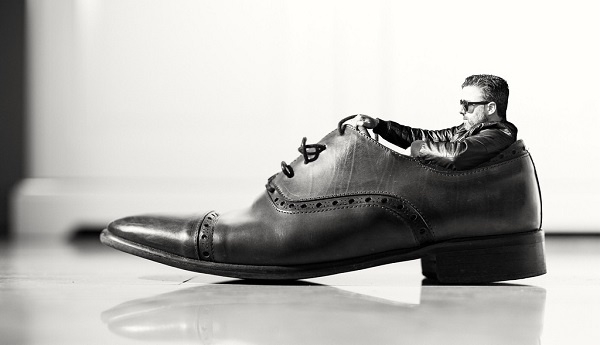 And now, from the other side. Matt Sluter shared what he and the team at NEC are looking for in a client relationship.
The General Contractor's View
Need. It may seem simple, but does the client truly need the assistance of our firm with their project? As a mid-sized construction management firm with more than 30 years of experience in this field, we bring a lot to the table when we take on a project, specifically in the areas of commercial real estate and landlord/tenant work. Does this client need a project team with executive level involvement to best manage their project or is their project smaller in scope and more well suited for an individual contractor that will directly perform the labor? This is an important question to ask in our evaluative process.
Partnership & Communication. This concept encompasses a variety of levels but first, we are looking to develop a true partnership with our clients so that we can meet their needs effectively offering guidance and advice as needed. We do not want to enter into a one directional "Vendor"-type relationship. We are looking for clear communication channels that go in both directions. Ideally our client partnerships involve open, responsive and timely communication, as Matt put it, "We need brutal honesty." We want to ensure that our clients feel heard by all members of our team and that our voice is also a part of the project process so we can deliver the expected results.
Clear vision. We look for clients that know where they want to go with their project. They may not know the best delivery system to achieve their desired outcomes, but they can clearly articulate the pain points they are facing and are willing to explore possible solutions. This includes clients with a clear idea in focus of what the entire process will look like and those that are just taking the first steps and will need a partner who can help them define the correct path. We want to ensure that we are the correct firm to execute our client's vision.
Fit. We have built a well experienced team that is constantly infused with new energy and perspectives. If you look at our portfolio you can see the project journey our company has taken over the past 30 years. We have curated this body of work not by casting a wide net across the region proposing every project that comes across our desks but instead by identifying the clients that are a best fit for our experience and company culture. We strive to build rapport with our clients and target projects that we know our skill set will support & drive forward successfully. This is not at all to imply a project's scope must fit a "cookie cutter" mold in order to be on our radar. Instead this means our Business Development and Estimating teams take a close look at all aspects of a project and the needs of the potential client identifying the opportunities for mutual benefit in the partnership.
At the end of the day, for both a Client in search of a General Contractor, and a GC in search of Clients, it comes down to identifying the core needs of the entities involved and the specific project being proposed, doing their due diligence to find the match that they believe will provide the best overall outcome, and then simply taking the risk to initiate the partnership. Kim Sluter, our Director of Business Development, will often say that we treat our client's money as our own, and that statement cuts to the core of our perspective when it comes to finding the right fit. Both parties must trust that they have the best interest of the project at heart and be willing to place that trust in each other. We acknowledge that for many of our clients reaching the point in their project development that they are looking for the team that will help them bring it to life is a big step, and one that involves a high level of risk. Knowing that you are working with a contractor who has a clear vision of their ability and process goes a long way towards minimizing that risk and maximizing your overall success. Keep in mind, you might need to shop around your "glass slipper" before you find the right foot, but a little self-awareness will go a long way towards finding your project's "happily ever after."