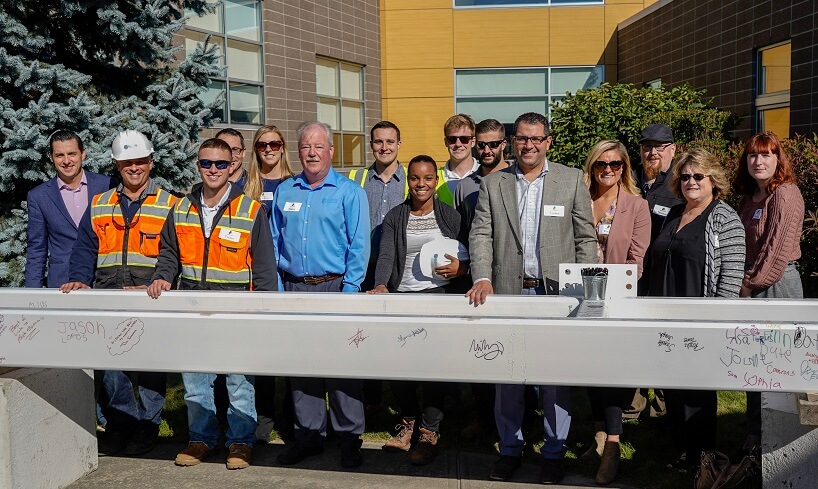 Here at NEC, we have 5 Core Values as a company that our President Matt Sluter outlined in his most recent blog. For this blog, I wanted to dive deeper and share the ten ways that we live our core values here at NEC:
In Our Conversations

From leadership team meetings, to meetings with clients, to daily conversations with coworkers, we include our 5 core values as part of the language we use every day.



Recruit and Hire

We hire upon these core values and ask each recruit, in your own words, what do each of these core values mean to you?



We Help Each Other

Being a can-do team player is critical to the success of our project teams and throughout the entire organization. If someone needs help, we expect our employees to provide a helping hand!



We Trust Each Other

When someone says they are going to do something, we trust that they will get it done.



Doing Business the Right Way

From internally to externally, we expect our employees to do the right thing and treat each other, our clients, and our subcontractors how they would want to be treated.



Communicate, Communicate, Communicate!

Whenever possible, we encourage face to face or verbal conversations when communicating with others and resolving issues. Sometimes this means a difficult conversation, but a difficult conversation is better than no conversation.



We Celebrate!

Embracing the family means supporting each other, celebrating their successes, and recognizing their accomplishments together!



Flexibility

There is no longer a work life balance, it is now a work life INTEGRATION here at NEC. We encourage our employees to attend their kid's baseball games, birthday parties, etc. We provide flexibility so employees can do what they need to do!



We Go Above and Beyond

We look out for our clients' best interests at all times and we are willing to go above and beyond for our clients.



When Our Clients Successful, We are Successful

We value our clients and understand that their happiness and success directly results to our happiness and success as we wouldn't be where we are today without our clients!
As you can see, for us the core values are more than just a list but a driving force behind our actions and purpose. If this seems in line with your career goals and a team you would like to be a part of, please click below to see our available career opportunities.